So what are the options out there for the best smartwatch for kids? Well, that's going to depend a lot on the kid who is going to wear it.
Obviously, you wouldn't want to give your kids a $200+ smartwatch hoping they will take good care of it.
The good news is, there are actually watches created specifically with kids as the primary goal. They provide games and fun activities, colorful designs, and durable materials.
If you're looking for a smartwatch for your child, then this is the list  to make your search simple
Below are six of the best smartwatches made especially for kids.
Top 6 Best Smartwatch for Kids in 2020
Garmin VivoFit Jr 2
Fitbit Ace
LG Gizmopal 2
Vtech Kidizoom
AmbyGear
dokiWatch
Best Smartwatch for Kids Comparison Table
| Features | Garmin VivoFit Jr 2 | Fitbit Ace | LG Gizmopal 2 | Vtech Kidizoom Smartwatch DX2 | AmbyGear Smartwatch | dokiWatch |
| --- | --- | --- | --- | --- | --- | --- |
| Images | | | | | | |
| Learn More | Click Here | Click Here | Click Here | Click Here | Click Here | Click Here |
| Best For | Overall | Fitness Tracking | Durability | Price | GPS | Tech features |
| GPS Tracking | NO | NO | YES | NO | YES | YES |
| Battery Life | Up to 1 year | 5 days | 9 days on standby, 2.5 hours of full use | 2 weeks | 3 days | 1 day |
| Water-Resistant | YES | YES | YES | YES | YES | YES |
| Voice Calls | NO | YES | YES | NO | YES | YES |
| Video Calls | NO | NO | NO | NO | NO | YES |
| Text Messaging | NO | YES | NO | NO | NO | Only receives text |
| Voice Messaging | NO | YES | YES | NO | NO | YES |
Best Smartwatches for Kids Reviews
Garmin VivoFit Jr 2
The Garmin VivoFit Jr 2 smartwatch has an entire range of features that can make your kids every day an enjoyable adventure.
It's a durable watch that can handle some hard bashes, and your kids can win awards and points for achieving daily tasks and chores. The concept is these can then be traded for treats, so your children have an incentive to complete their chores like washing their teeth or play nicely with their siblings.
The color screen and strap are customizable, and also the last is soft as well as elastic, designed to be comfy to use both night and day. The VivoFit Jr 2 will not require billing because the battery lasts for 'up to' a year. It really appears to be a lot more like 6-7 months, but that's not bad, and will vary depending on usage.
---
Fitbit Ace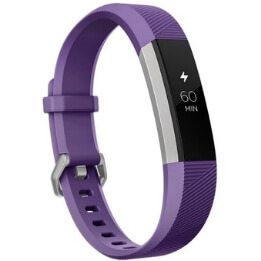 The Ace is basically a Fitbit Alta with an easy to understand app that also allows parents to supervise their kids. The Fitbit Ace is a great tracker that will motivate your children to keep moving and keep them out of their video games and cellphones.
This slim children's smartwatch is designed to track every day steps and also make it fun by supplying benefits and badges for striking specific goals.
It's water-resistant so you don't have to bother with them heading out and wrecking their brand-new little bit of tech at the initial sign of rain, and also battery life lasts up to 5 days so it's excellent to track your kid's activity all the school week.
You can set up a family account if you all have Fitbits so you can view your kid's development easily, and also they can tailor their watch confront with 10 fashionable clock layouts.
---
LG Gizmopal 2
The LG GizmoPal 2 is, in one of the best-looking trackers for kids on the market today.
Its smooth black display, soft silicone band, and also silver instance look the part, and it additionally gets LED condition indicators that plainly display battery status, call status as well as signal stamina.
Being available in blue as well as pink, the LG GizmoPal 2 offers real-time place tracking and two-way calls, with the capability for you to add up to 4 authorized phone number to ensure that your youngster can call you if they require aid.
All of this is managed with the GizmoHub Application, which is cost-free to download and install for GizmoPal 2 consumers, and also the watch itself is extremely very easy to make use of even for young kids, many thanks to one-button controls.
It offers a 9-day battery life and comes in blue and red.
---
Vtech Kidizoom Smartwatch DX2
The VTech Kidizoom And also is a smartwatch for more youthful kids.
Some might question the requirement for a child as young as five to have a smartwatch, however, the Kidizoom is a fun device that will certainly keep more youthful kids occupied.
This smartwatch does not attach to a phone so it's a standalone gadget.
VTech recommends it for children aged 5-12 years, nevertheless, we can't really see any kind of kid over the age of 9 (or past main institution) rocking among these.
The Kidizoom And also can take images and videos and also there are great deals of electronic as well as analog enjoy deals with to select from.
The Kidizoom SmartWatch Plus is available in 3 primary colors – Cerise, Environment-friendly, and Blue. The tool itself is chunky so there is little threat of it being a choking risk and also the band has actually been designed to be childproof. Generally, this is a fantastic smartwatch for younger youngsters.
---
AmbyGear Smartwatch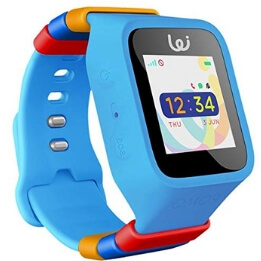 The AmbyGear Wizard has 4G/LTE connections as well as GPS, GNSS, A-GPS, and also sensing units to track your child's location and activity to a tee. It lets you configuration geo-fences as well as also has voice calling so you can stay in touch.
Like the TickTalk 3, the AmbyGear Wizard also has LBS which allows you to track your kid better than simply a couple of miles.
The health and fitness monitoring is also really precise, allowing you to see on your mobile phone what they are standing up to. Unlike some youngster's smartwatches on the marketplace, this one is effectively made. It's water as well as shock-resistant and also developed to last. It's a good alternative to the TickTalk smartwatch.
---
dokiWatch
The dokiWatch S is the brand-new, much better version of the dokiWatch, a smartwatch born from a Kickstarter project.
The S has it all with 3G connection for voice calling, GPS for area monitoring, and also physical fitness tracking all developed into a resilient body.
You can send out messages to your kid using the smart device buddy application and receive messages back, enabling you to interact anytime.
The voice calling works flawlessly as does the place monitoring. The Smart Locator function lets you see your kid's place at a glimpse on your phone. There's additionally an SOS button on one's guard, which you can program to call pre-set contacts in order up until a person gets.
Best smartwatch for Kids 2020 – Buying Guide
As a parent, you probably already know that trying to keep children out of their screens is a true challenge. A lot of kids spend most of their free time facing desktop computers, notebooks, online games, and mobile devices. So make a lot of sense to get the best out of new technologies and try a fitness tracker for kids to improve their behavior.
Your children's current video game captivation doesn't only prevent them from actual socialization but will also stop them from maintaining healthy lifestyles.
Thus our children are becoming a lot more sedentary, and it's well known how important for good physical and mental health it is to practice outdoor activities, do sports, and have face to face socialization with family members and peers. CDC Obesity facts reveal that the percentage of kids with obesity in the United States has more than tripled since the '70s.
What can a Smartwatch do for your kids?
Calculate your children's exercise
Increase physical, emotional and social wellness of your kid
Warn you in case your child is sedentary
Alert you in the event your child goes into or leave a selected area.
Maintain your children inspired to move
Top Smartwatches – Activity tracker for kids
As we mention before the modern-day infant has grown up surrounded by computers, tablets, Facebook, and much more. Technologies are turning out to be a part of their everyday routine which is very different from 10 or 20 years back.
Some parents encourage their kids to become more active so prefer gadget for the children's that tracks fitness.
While some would like to know that the kids are safe, so they can pick the device which tracks their GPS location all times. You have to do research prior to choosing the Smartwatch for your children. Therefore we provide you with the information to find the smartwatch that suits your kid and fits your budget!
Activity Tracker or Smart Watch for Kids
Activity trackers are small gadgets children use, such as a watch, for their wrist. The device counts the kid's steps and movements.

Just by pressing a button on the back of the device, the tracker pairs up with an app and documents the kid's steps every hour, during the day.

The app gives a summary of calories burned, steps achieved, and miles walked throughout the course of a day, week or month.
Of course, they come with various prices and features. With basic features, there are many great Smartwatches for less than $30.
But there's a catch!
You need to download an app using a smartphone or tablet in order to view the data provided about the child's movements from the tracker.
So you need to have in mind that most activity trackers for fitness do not have GPS, or global positioning systems, to identify a child's exact location.
To have a proper report with details like distance traveled and calories burned, parents will need to input basic information into the app: Like the child's name, birthday, gender, height, and weight, which is needed to make the right workout routine for your kid.
Choosing the Smartwatch depending on your kid's age
Now the real situation arises, which smartwatch would fit your kid?. it could happen that the gadget you get them can appear too childish or too immature for your children.
Another highlight is the detail of the price, and you would be initially searching for an affordable but good one to give it a trial.
So we give you different options depending on their age range :
Smartwatch for Preschooler
If your kid is just beyond the toddler stage and stepped into preschoolers, the watch that would fit him/her is the VTech Kidizoom DX. While Orbo Kids Smartwatch is a good alternative to it.
Smartwatch for Grade Schooler 5-12 years
If he has just started schooling, that means he needs a smartwatch that would introduce him to new technologies and make features enjoyable. In this case, the TickTalk 1.0S is a very good choice, or maybe the Fitbit Zip that also makes a stand.
Best Smartwatches For Teenagers 12-18 years
Teens like to stay connected to each other and the latest trend in mobile technology is moving towards teen smartwatches. Wearing a smartwatch that acts like a smartphone is catching on
During the teenage years, the kids start the period when their brain grows fast and starts to defer childish and mature things.
Maybe a random smartwatch can look childish to many of them but the only one that would dare to survive for teenagers is the Fitbit Flex 2 that is nothing other than a cheap adult smartwatch. Or the Charge 2 that comes with different wristbands to give any style that your kid is aiming for, and has a mature look.
A cool feature for teens is the ability to get alerts about their next class or upcoming appointments, right from their watch.

Most schools provide a daily class schedule in a downloadable format, and through Google Calendar they can receive a notification telling them about their next class or appointments they might have. You can set the Google Calendar to notify you 10, 20 or 30 minutes ahead of time.
Some parents are more concerned about security than the features or games. For them, TickTalk and LG Gizmopal 2 would be the right ones. These fall in the category smartwatch for kids which would allow GPS tracking, voice calling, GEO fencing, and more you can't even imagine.
Here is a more in-depth view on smartwatch for kids with GPS
Reasons to buy a smartwatch to your kid (

what we like

) :
Put your kid on the healthy lifestyle track
Children are gifted with a fresh brain. They're able to pick up things faster in comparison to any other stages of their life. A smartwatch can open a new horizon for the kids and help them learn to have a healthy life and exercise on a routine basis.
Smartwatch Offset Screen Time
The amounts of screen time that the kids are getting these days are always increasing. From video games, smartphones, tablets, to name a few, they can be all day looking at the screen. Is no wonder why Childhood obesity has tripled since 1970 and is on the rise in 2019.
After being sat in a desk at school, lots of children opt for exercise-free activities like watching youtube or playing video games. It's not unusual to see kids using devices, while waiting for food in a restaurant or when seated in the car
Smartwatches need to use an app, so while they're not totally screen free, they are motivating kids to move and avoid sedentarism making the pros far go over the cons.
Giving them a way to get into the new technological era
There are, in fact, so many professions around technology and it can happen that your child got serious interest and want to lead his life towards the direction of technology. The parent should be proud because if this happens, you will see he/she is focused on a good subject rather than wasting their time.
Smartwatches are great to learn how to be Competitive and Collaborative
By using the Nabi Compete fitness tracker app, along with monitoring their steps, kids can select activity challenges. Activities motivate children to compete against themselves or others. The nabi Compete contains 2 activity trackers inside the box.
Children can decide on a goal and work with a friend to achieve it, even when they are not playing with each other in the same location.
Or, they can choose to compete against someone, with the goal of being the first to either burn off specific calories or achieve a distance goal by walking the 26.2 miles of the Boston Marathon.
Kids Learn how to Manage their Nutrition
When children start a challenge to lose some calories from a burger, pizza, or a cupcake, they learn about nutrition. Kids learn right away how much effort it requires to burn off specific amounts of calories from their preferred meals, which can and will result in further, in-depth conversations about creating much healthier meal choices.
Kids Set Achievable Goals and Are Rewarded For Accomplishing Them
Just after kids accomplish either an exploration or calorie goal, the app rewards winners by giving "Go Points." Children can use their points to feed, nourish, and add exclusive accessories to their virtual pets.
Parents might also think about providing children particular rewards for reaching goals, as well.
Children Learn To Play Together and Exercise
Working out with friends and playing sports together in a competitive way is an excellent way to obtain motivation. With a fitness tracker, children can exercise with their friends, parents, siblings or loved ones just about anywhere or finish challenges against a friend that has their own nabi Compete Fitness band who lives in another location, at any place in the world!
You Can Know What Your Kid Does for Activity at School
The information stored inside the app tracks children's steps and plots them using a chart, on an hourly basis, throughout the day. Cross-reference the kid's activity with their school schedule, also it can be easy to find the periods of the day they have recess or PE.
Smartwatches can be fully charged for months!
Trackers including the Fitbit and the nabi Compete works on the standard CR25 watch battery, which can run the gadget for a few months. As a result, you don't have to keep in mind to connect this watch to charge it. As soon as the app is launched, using the small press of a button on the back of the tracker, the device will sync together with the app and transfer as much as Seven days' worth of data.
Some Smartwatch Are Not Expensive
Even though you will require getting access to a Bluetooth enabled device that can download apps to watch the details of the kid's steps and interact in competition, the trackers by themselves contain simple technology and they are very affordable, as they are less than $30.
Features we didn't mention
The regular smartwatches all come equipped with an included camera, video recorder, calculator, and motion sensor.
But Some things to note first (

what we didn't like

):
There aren't any absolutely "tamper-proof" designs seems like. Most will include a silicon band which can be easily removed. A few of the gadgets have tamper alerts to tell you when the kid – or somebody else – attempts to take it off, but there is nothing at all stopping them from doing so.

Be aware of the GPS restrictions. If your gadget is SIM-enabled and has an active subscription it can be tracked anywhere around the globe. But if the device does not

connect to mobile networks, the range is going to be severely limited.

A "water-resistant" rating hardly ever indicates waterproof. Generally, it is not safe to submerge water-resistant devices, neither is it safe to go swimming, have a shower, or get in the bath using them.

If you have an out of date mobile phone you might want to consider an upgrade. Android and iOS are the only smartphones supported when it comes to the companion apps.
Best GPS Smart Watch for kids
Which parent, in this modernized time, won't love to have a digital eye over their kid's movement. In today's modern era It can be difficult to keep track of your children, and it can also be hard to know when it's appropriate to get them a cell phone or something a bit more mature in order to keep in contact with them.
That's when a GPS watch comes handy as a tracker tool that helps you keep an eye on your little ones, so you won't have to worry about where they are. Just have them wear their GPS tracker like a watch, and the rest is up to your watchful
Best GPS Smartwatch for kids to buy
By selecting one of these GPS tracking watches for kids it will be easy to keep track of your child's location and give them a call back when they wander too far. The concept will not be to become a burden on the kid but instead to assure they are safe all the time.
Every gadget listed has a separate range of features, along with a unique price tag. We recommend considering everything that is below before you make your final decision about which of the GPS tracking watches for kids you will buy.
If you would like superior security for your kid's wearable technology, the TickTalk Touch Screen Tracker is the one for you. It is compatible with Android and iPhone, making it an ideal choice for both kid's and parents as well.
This GPS tracker can make and receive calls from up to 13 different contacts. So have in mind that if you're going to call your kid on the smartwatch, your number must be on the contact list of the tracker, otherwise, your call will be rejected by the TickTalk firewall.
Another cool feature is the History Tracker so you can know each number that was in touch with your kids, allowing you to easily track the last person that your child was able to talk to.
And if your child does not remember your number they can easily press the SOS button and whatever number is designated as an emergency number is immediately called.
It utilizes 3-way locators, WiFI – GPS – LBS for providing accurate location information.
Not surprisingly, these features all work to boost the geolocation abilities of the TickTalk which doesn't only depend on orbiting satellites for location. Additionally, it can use position based services and WiFi signals to give a much more specific location of your kid.
Some extra features are voice message, calculator, stopwatch, calendar and firewall
To be available to run all the features properly, you will need a subscription. They have their own GSM service with a sim card and first-month subscription free.
The warranty for this smartwatch is up to 1-year.
Available On: Amazon
---
The HereO
From our list, this one is the less obvious GPS tracking smartwatch for kids since it looks at a glance to be just a typical watch.
Having said that, you are able to track the device for as much as 72 hrs by GPS. Once you put it on your child's wrist, you can keep track of their exact location.
The HereO is the GPS watch that can provide location service for a whole family.The app they provide can be shared with all the family members so everyone can keep an eye on the loved ones.
Some features include GPS location tracking, panic feature, safe zone selection, directions and messaging and support over 120 countries with no roaming charge!.
The HereO is available in a variety of kid-friendly designs, and it doesn't look too techy either, so thieves will not be tempted to steal it. In addition, the watch also triggers an alert if someone removes it from your kid, even if it's only the child pulling the watch off their wrist.
Available On: Amazon
---
Tinitell
The Tinitell Watch was built from the beginning with a single concept in mind: simple communication between a kid and their parents.
As your child grows, so does their world. And although you want to let them explore, you also want to keep them safe.
This amazing smartwatch lets you keep track of where your kid is from anywhere in the world. Slot in a 2G SIM card and the Tinitell app shows you their location at all times.
The SIM card also enables Tinitell to function as a wearable cell phone so your kid can call you via a simple big-button interface on the device.
You are able to set it up with 12 contacts involving reliable family and friends, which means that your kid will never feel out of touch in case they get lost. The wristband is resistant to dirt and damage. It has large buttons so even the smallest child can figure out what's going on.
This waterproof wrist phone for kids comes in durable materials of vivid colors.
From the list this is the best tracker in terms of how you interact with it; to answer a phone call, you simply press the big button in the middle, and to make a phone call, you simply scroll through the preinstalled contacts using one of the scrolling buttons located on the side
Available On: Amazon
---
The GizmoPal 2 is an original kids product from LG in pursuit of providing parents complete peace of mind.
Available for a budget-friendly price the GizmoPal 2 by LG is an update to the original GPS tracking watch for younger children.
With this device on your kid's wrist, you are able to open the app at any time and check their location. There's also an option to set reminders for locations throughout the day, as well as set "safe" boundaries around home and school.
The GIZMOPAL 2 lets your child stay in touch with you, even when they're away. The simple design and functionality make it easy for younger kids to know exactly what buttons to press if they need to reach you.
It supports 2-way voice calling and real-time GPS tracking. The built has a dedicated call button for both receiving and making calls. You can also program the gadget so when your child doesn't pick up your call in 10 seconds, it goes to auto answer.
It also features 3 bright led indicators, stylish kid-friendly look, voice recorder, voice clock and much more making it an excellent security product.
You will, in this case too, need a subscription to have the watch fully working.
Available On: Amazon
---
The Yepzon One is the simplest GPS tracker of all. It offers limitation-free tracking using all GPS, GPRS, and Bluetooth.
This GPS tracker is a tiny wearable that your kids can use as a pendant, attached to a backpack or in a small pocket. It looks just like an accessory. The GPS locator will work anywhere there's a GSM network. It sends the coordinates of your kid's location as a Text message, it has no distance restrictions and can keep an eye on the location every 10 seconds.
Another cool feature is the battery life, that utilizes a motion sensor to provide the highest possible battery backup. It can stay up for several weeks to months based on your usage.
Having worldwide coverage like the US, EU this device also requires you have a data plan.
When your kid is resting, the locator is asleep, and only starts working when it notices movement. This is what allows such an unbeatable battery duration. AS well the Yepzon One will indicate you when the battery needs to be recharged.
The tracking app is free to download, and currently, the price of the devices includes one month of data usage for free!
Available On: Amazon
---
Conclusion
No matter the ages of our children, from babies to pre-teens, getting their activities supervised provides parents a tremendous relief.
On top of that, a fitness tracker for kids also maintains real-life relationships with their peers, and sharing time with their families by having runs together, or have workout challenges or milestones to achieve together!
Depending on your child's age, among the above-listed trackers for kids you will find what you need to monitor your child's activities, and encourage them to maintain an active lifestyle.
So these are the best smartwatch for kids in 2020, if have any other smartwatch in your mind, feel free to share with us.