Here is where you will find the best reviews about fitness trackers and the most popular smartwatches to help you make an informed decision on which is the best tracker that fits your sports needs. Use our in-depth reviews that will help you break down all the features and help you compare them to other candidates.
Our fitness trackers reviews include images, star ratings, in-depth analysis and much more.
 Fitbit Reviews
Fitbit Reviews
All the information about each Fitbit model with an in-depth review of each tracker:
–Fitbit Charge 2 – Fitbit Blaze – Fitbit Alta HR – Fitbit Surge – Fitbit Charge HR –Fitbit Flex 2 – Fitbit Flex – Fitbit One – Fitbit Zip – Fitbit Ionic
Fitbit Comparison: What is the difference between Fitbit's?
Fitbits Compared: Best deals, Features, Prices, GPS, Batteries, Waterproofing and More. Best Fitbit for Women – Best Fitbit for Men – Best Fitbit for Kids –Fitbit Weight Loss –
Sport Reviews 
Best Waterproof Fitness Tracker
If you are looking for a tracker that not only can be with you at all times but also get the best track on your swimming performance we give you a detailed review depending in features, styles, and budget!
Best Fitness Tracker for Cycling
When you need a tracker to keep your cycling stats a regular tracker won't make the cut, that's when a clip-on tracker or a more featured based tracker for cycling becomes a handy companion, check out the latest models in 2018!
Best Running Trackers and Fitness Watches for Women
Check the latest and best tracker made just for women we divided them in categories: Fitness trackers, Smartwatches for Running as well Fashionable trackers, so you can find the tracker that suits you the best!.
Reviews for Kids
Best GPS Tracker for Kids
Getting a Gps tracker for your children is a great idea and a peace of mind to know where your kids are at any moment and let them go to have fun on the zones that you predetermined as safe. Here we review different choices on GPS tracker not only watches!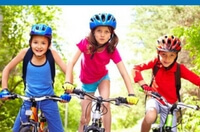 Best Kids GPS Watch for 2018
Here we review the best Gps tracker that your kids can wear on their wrist, with the latest software and updates so you can get the most accurate track of your kid's location
Best Fitness Trackers for Kids
Activity tracker for kids tends to be durable, affordable, easy-to-use and almost always include a fitness-driven "game" element. But do kids really need fitness trackers in the first place? And can they actually be good for them?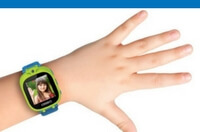 Best Smartwatch for Kids
So what are the options out there for the best smartwatch for kids? Well, that's going to depend a lot on the kid who is going to wear it. Obviously, you wouldn't want to give your kids a $200+ smartwatch hoping they will take good care of it. The good news is, there are actually watches created specifically for kids as the primary goal.